We promised another round of Hulu suggestions for your home viewing during this time of uncertainty and here it is, along with numerous links to additional related content. We miss you and can't wait to see you soon, in the meantime here you go.
Please stay tuned for other platform suggestions in the near future.
If you missed Hulu Round 1 picks click here.
If you missed our Netflix picks click here.
ON HULU – ROUND 2
Stellar Documentaries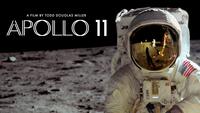 Made up entirely of archival footage, including some newly unearthed 70mm footage from the launch site, this documentary tells the historic story of humankind's first trip to the moon. A feat of film editing and a feast for the eyes and senses; you may know the story, but you've never seen it presented in as rich a documentary as this.
Also check out this closely related, terrific and very short (less than 6 minute) documentary EARTHRISE: PHOTOGRAPH BY WILLIAM ANDERS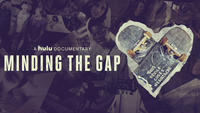 A beautiful documentary about skating, manhood and breaking the cycle of abuse, this Oscar-nominated feature tells the story of three Illinois men bound by their love of skateboarding and their traumatic upbringings.
BEST OF ENEMIES (2015 Documentary)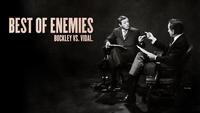 This well-crafted doc examines the 1968 television debates between Gore Vidal and William F. Buckley Jr. during the '68 presidential election.
Here's a New York Times article on the debate: Link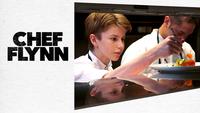 A compelling and fun-to-watch profile of 10-year-old brilliant, brat-chef Flynn McGarry, guaranteed to make you feel like an underachiever. Programmers disagree on this one, let us know what you think.
Here's Flynn McGarry's Instagram: Link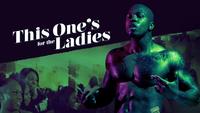 Beware, while this one may be for the ladies (and many gentlemen), this one is not for the kids.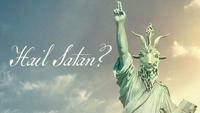 A hit when Sidewalk screened it as part of our ScreenTalks series, HAIL SATAN? is an examination of modern religious liberty and the separation between church and state through the lens of the ultimate trolling group, the Church of Satan. Created more to point out the modern hypocrisy in close ties between governance and Christianity than to actually worship Satan, this thought-provoking and often very funny documentary may have iconoclasts everywhere rooting for a group they never considered rooting for.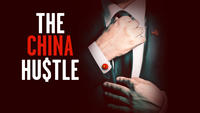 A compelling finance documentary, yep. Watch your blood pressure, please.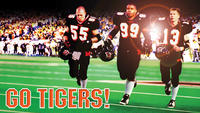 Don't worry Roll Tiders, not those tigers, this team isn't even in the South. Everything we know about football we learned from movies and we like this one a lot.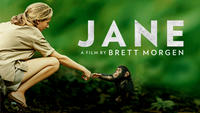 We love this film and were so honored to have it in our Sidewalk ScreenTalks series. As thoughtful and kind as its subject, this film will make your day better and who couldn't use that right about now?
Here's Jane Goodall's message regarding the current situation: Link
Feel-Good Cinema
Was the Nihilist Challenge from Round 1 too much for you?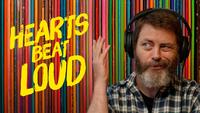 The closing night selection of the 2018 Sidewalk Film Festival, HEARTS BEAT LOUD is a wonderful musical comedy about a record store owner (Nick Offerman) who seeks a closer connection with his college-bound daughter (Kiersey Clemons). When one of their musical jam sessions turns into a catchy potential hit, the two find themselves at a turning point in their lives. Toni Collette, Blythe Danner, and Sasha Lane co-star.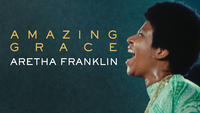 As attendees at last year's Sidewalk FilmFestival can testify, sometimes there's no greater salve than to hear the music of Aretha Franklin brought to you uninterrupted. And that's exactly what this long-delayed concert film does. In 1972, actor-director Sydney Pollack brought a team of cameramen to film the recording of Franklin's live gospel album Amazing Grace. But the footage wasn't assembled into a film and released until 2018 thanks to issues with the audio recording. Now, this important document has been brought to audiences, and you can experience the power of Franklin's performance for yourselves. And you absolutely should.
Since the film doesn't contain any context, here's an article providing such should you be interested: Link
STAR TREK II: THE WRATH OF KHAN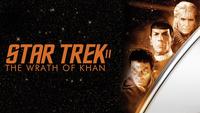 Not the most purely pleasurable of the films starring the original TREK cast — that's probably THE VOYAGE HOME, the only one inexplicably not on Hulu — but WRATH OF KHAN is probably the best one, thanks in no small part to the thrilling tactical maneuvering and the wild performance from Ricardo Montalban as the villainous Khan Noonien Singh.
Here's a cool article: Link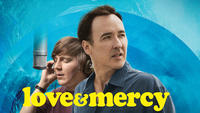 A favorite music biopics of recent years, this tells the story of the fall and rise of Beach Boys great Brian Wilson, played by Paul Dano as a young man as he sinks into mental illness and by John Cusack as an older man under the control of an unscrupulous doctor (Paul Giamatti). Elizabeth Banks co-stars as the love interest whose genuine affection provides Wilson with a way out. If you're a die-hard Beach Boys fan, you've probably already seen this; if you aren't and you haven't, you might find both options to be particularly good for the soul right now.
Here's a link to a solid documentary on Brian Wilson from 1995 should you be interested in also doing a less narrative dive: Link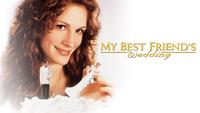 We recommend this one mostly because for some reason we had a 35mm film print (well half of one) of this feature sitting around the old Sidewalk offices for years, we have no idea why. Also, Julia Roberts. Shhhhh Rachel Morgan secretly likes this film (and Cameron Diaz… come on the karaoke scene is so adorable).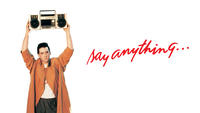 When all else fails, raise a boom box outside of Ione Skye's window – it's the ultimate romantic social distancing, so much so that it was clearly filmed months and miles away. This is a really fun film to compare to THE GRADUATE – the ending is an inverted homage.
This easy to read, gossip-filled book, "You Couldn't Ignore Me If You Tried: The Brat Pack, John Hughes, and Their Impact on a Generation" covers some fun details about SAY ANYTHING as well as numerous other Brat Pack era classics and breaks down how the Brat Pack became the Brat Pack, it's actually a really sad tale: Link
Foreign-Language Favorites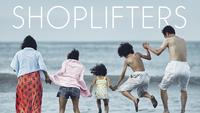 The cuddlier Japanese cousin to the 2019 breakout Parasite (which will stream exclusively on Hulu starting sometime in April, by the way), Hirokazu Kore-eda's Palme d'Or-winning smash is a story of a family of petty thieves whose already precarious existence is upended when they find a neglected little girl in need of care. This act of kindness will disrupt their way of life in ways they could not have anticipated, and this film will draw you in and break your heart in the best way possible.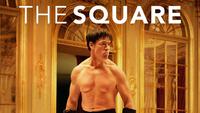 Ruben Ostlund won the 2017 Palme d'Or at the Cannes Film Festival with this art-world satire about an art museum curator (Claes Bang) whose personal and professional life takes a nosedive after he loses his wallet and phone to a pair of pickpockets.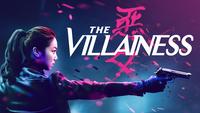 After the best picture-winning Parasite, audiences who might not have been familiar with how extraordinary South Korean cinema has been in the past few decades are now paying attention. This accessible, John Wick-style thriller is relentless and action-packed, following the twisty travails of a female assassin in a secret government program. There are action sequences here that will take your breath away.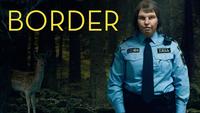 I can guarantee you've never seen a movie like this. A woman with a facial deformity who can sniff out lies works a lonely job as a border security officer until she meets a man who looks like she does. What's the secret that unites them? In a million years, you might not be able to guess. Border is a modern Swedish fantasy from director Ali Abbasi, based on a short story from the author of Let the Right One In — which is also strongly recommended, if you haven't seen it, and part of the Sidewalk Cinema's 20 For 20 series.
In The Spirit Of Women In Film Week
Women In Film Week at the Sidewalk Cinema was recently interrupted, so consider watching the following wonderful films directed by women and celebrate until we meet again.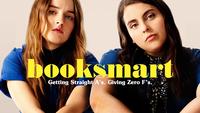 We love Olivia Wilde's feature debut at Sidewalk. And it's streaming on Hulu, so if you haven't gotten on board with this brilliant comedy yet, now's the perfect time. It follows two overachieving high school seniors (Beanie Feldstein and Kaitlyn Dever) who, on the verge of graduation, try to pack all the partying they never did into one wild night. Mayhem ensues.
RAISE HELL: THE LIFE AND TIMES OF MOLLY IVINS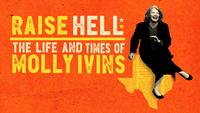 A terrific female-directed documentary profiling an incredible, larger-than-life woman, the one and only Molly Ivins.
Here's an article on Ivins from Texas Monthly: Link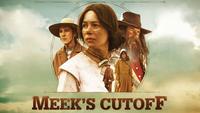 In anticipation of Kelly Reichardt's new film FIRST COW, which should be coming your way as soon as theaters open again, check out her underseen 2011 masterpiece about a wagon train led through the wilderness by an unreliable guide (Bruce Greenwood), and the woman (Michelle Williams) who starts to voice her skepticism. Hypnotic and brilliant.
PROFESSOR MARSTON AND THE WONDER WOMEN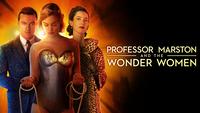 This 2017 biopic about the creator of Wonder Woman didn't get a lot of attention. But it's a fascinating look at the psychologist Dr. William Moulton Marston (Luke Evans), his wife (Rebecca Hall), and their mutual partner (Bella Heathcoate). Think all that thinly-veiled bondage stuff in early Wonder Woman comics was accidental or innocent? Think again…
Want to grab a reprint of the first comic: Link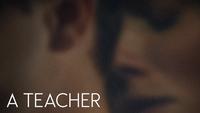 It's really fun to watch someone else make bad decision after bad decision. A super inappropriate teacher-student relationship begins to spiral out of control. Deflect your stress watching someone else self-destruct. Directed by Hannah Fidell, A TEACHER screened at the 2013 Sidewalk Film Festival.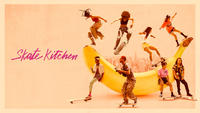 THE WOLF PACK (Sidewalk 2015) director, Crystal Moselle's narrative debut, SKATE KITCHEN stylishly conveys the story of outsider Camille who makes fast friends with a group of fellow skateboarders. Similar to the backstory regarding THE WOLF PACK, Moselle randomly met the core cast of non-actors on a train. She enlisted them for a short film, expanding the relationship for SKATE KITCHEN.  A candid urban coming-of-age tale, the film also explores the challenges faced by young women moving within unavoidable male-centric spaces and the incredible importance of female friendship in modern America.
Follow The Skate Kitchen On Instagram: Link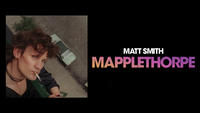 Directed by Sidewalk multi-alum and fav, Ondi Timoner, and selected two years in a row to screen at Sidewalk (one of which being the director's cut of the film), MAPPLETHORPE won the 2018 Best Narrative Feature Audience Award. "I wanna be a modern Michelangelo!" Matt Smith (best known for DOCTOR WHO) plays Robert Mapplethorpe, whose pursuit of light and dark – which curves and bulges out of his iconic, erotic photography – is the drama of this stylish biopic: a variety of film styles and photographs trace the young man's journey into art, from his fateful encounters with Patti Smith and the Chelsea Hotel, to stardom and death by AIDS. One might say that with Mapplethorpe, America reached sexual maturity.
Checkout The Robert Mapplethorpe Foundation: Link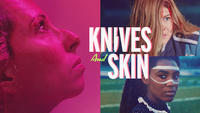 A Sidewalk 2019 selection. Big River is living in the shadow of missing teenager Carolyn Harper. Haunted and sad, the town is stuck in a chaotic funnel cloud of grief and looming doom. It's easy to draw comparisons to TWIN PEAKS and DONNIE DARKO and even RIVERDALE, along with vibes of the original "Serial" podcast, yet KNIVES AND SKIN is wholly original — beautiful and gross, feminine and androgynous, hopeless and joyous and brutally relevant in its poetic investigation of a doomed world.
BOOM FOR REAL: THE LATE TEENAGE YEARS OF JEAN-MICHEL BASQUIAT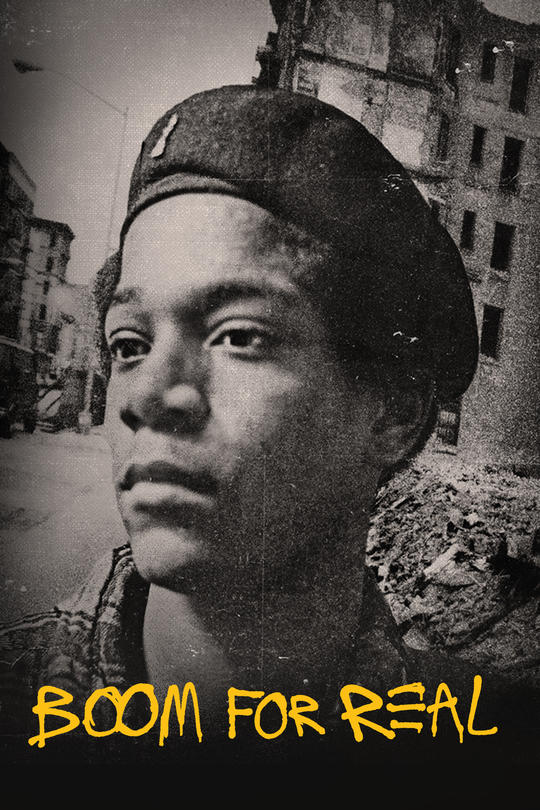 As the title suggest this well-crafted documentary directed by Sara Driver focuses on the teen years of Jean-Michel Basquiat. Gritty and apocalyptic 1970's New York is the background (of course). The film features never-before-seen works from the forever-young artist.
Here's a site: Link
Horror and Science Fiction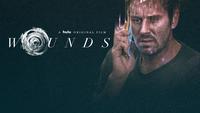 A Hulu-exclusive horror film that bypassed a theatrical release last year, Wounds is a disgusting slow burn of a horror-thriller that scratched my itch for something new and unsettling inspired by the Japanese horror craze of the beginning of the century. Armie Hammer stars as a charming but reprehensibly empty New Orleans bartender who finds a cellphone filled with revolting imagery; soon, these images start invading his daily life as well. Dakota Johnson and Zazie Beetz co-star. This one isn't for everyone, but I found it to be a bit of an unheralded little horror gem.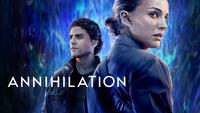 Maybe you missed Alex Garland's ambitious sci-fi horror film about an alien presence that slowly infects and changes everything within an expanding bubble known as "the Shimmer." If you didn't, you know how exceptional this movie is. Natalie Portman stars as one of a team of scientists sent into the Shimmer to learn its deadly secrets; Tessa Thompson and Jennifer Jason Leigh are among her companions, and Oscar Isaac is the husband who returned from the Shimmer mysteriously changed. This is filled with indelible science fiction imagery that will amaze and frighten; if you're not already scared of bears or lichen, prepare yourself.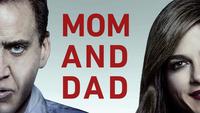 Nicolas Cage goes FULL NICOLAS CAGE in this horror-thriller-comedy about a mysterious pandemic that causes parents to attack and try to murder their children. Selma Blair, playing his wife, is similarly affected. This goes to some pitch-black and often hilarious places and features a cameo from a beloved horror star near the end that had me cheering.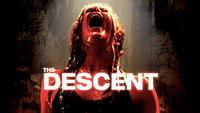 Has this 2006 horror film become the modern classic it deserves to be? Neil Marshall's wickedly claustrophobic story follows a team of female spelunkers in peril. While exploring an uncharted cave system, a cave-in traps them — which would be bad enough. But little do they know, they might not be alone down there. If the premise alone gives you the willies, check it out at your own peril.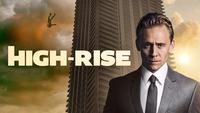 Ben Wheatley's ice-cold adaptation of J.G. Ballard's satirical science fiction novel details a society's collapse in microcosm, as essential services are one by one deprived the residents of a futuristic apartment building. Actually, this one might cut a little too close to home at the moment, but it's definitely worth checking out.
GREAT BREAK-UP FILMS
(and just dang stellar in general)
If you're dealing with a break-up during this crazy time or if your self isolating and reflecting on a break-up or if all the sheltering in place with that special someone is leading you to want to break up, here's a great list for you.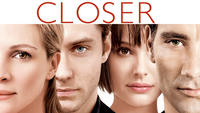 * Requires HBO add-on.
Possibly the ultimate break-up movie filled with impossibly attractive people… and some really relatable moments. Does it often vibe like it's based on a play? Yes (and it is). Is the dialog sometimes hyper witty and unrealistic? Sure, but then the dialogue is often hyper witty and unrealistic. Try not to look away with lines like: LARRY: Christ, when I was in flairs you were in nappies, ALICE: My nappies were flaired.
Daaaaaang.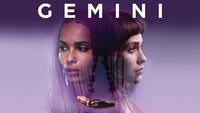 A brilliant neon-soaked modern noir set in contemporary Hollywood, director Aaron Katz's sly, subversive hangout thriller follows the fraying relationship between a famous actress (Zoe Kravitz) and her personal assistant (Lola Kirke). I don't want to spoil much about this one, but it's worth the investment of your time and attention — and features one of the best scores of the past few years from the prolific film composer Keegan DeWitt.
Paul Feig goes big, broad and melodramatic with this comic thriller that subtly lampoons the "missing white woman" subgenre of airport fiction while indulging in its most enjoyable tropes. A fantastic Blake Lively stars as the mysterious woman who goes missing; her friend (Anna Kendrick) then devotes her time to discover the truth about her disappearance while also suspiciously starting to adopt her lifestyle. This thing twists and turns like you won't believe. This one confirms that all romantic relationships are pretty stupid anyway.
A Vanity Fair article on the film's ending, so don't you know read it until you've seen the end: Link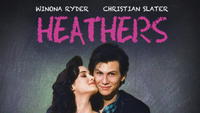 Always a good choice, but an especially terrific selection when recovering from heartache. It's hard to quantify just how innovative and influential HEATHERS was/is. Daring, strange, funny, memorable, slightly nihilistic and way ahead of its time. You've probably seen it, but totes worth a re-watch.
This Deep Focus series on HEATHERS is pretty darn good: Link
Lots of articles, here's one: Link
And a fun Mental Floss look: Link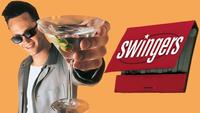 Dare we suggest it?! This one is so, so dated. Writer (and star) Jon Favreau is daftly misguided in thinking that SWINGERS is being sharply critical of misogyny when it's just as misogynistic as what it's trying to comment on. But it's just such a 90's time machine break-up movie and with the backdrop, in part, being that odd era of mid-90's Vegas – on the heels of it's weird corporate "comeback", it might be entertaining enough to be worth a little offense. Keep in mind this was a major indie hit when it came out and Vince Vaughn's leap to fame. Yep.
Stone-Cold Classics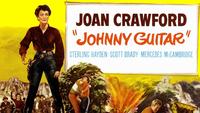 Joan Crawford stars as a stubborn saloon owner threatened by gossipmongering locals in this 1954 Western classic from director Nicholas Ray. Only the arrival of mysterious loner Johnny Guitar (Sterling Hayden) can take some of the heat off — but not much, as what makes this movie remarkable is how independent and vibrant its female characters are.
THE VACATION SERIES
Maybe not all of the Chevy Chase-starring comedies are worth watching, but considering the world has basically shut down (sorry folks, the moose out front should have told ya), you might as well.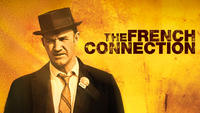 Winner of five Academy Awards including best picture, William Friedkin's New York City crime masterpiece follows an unscrupulous detective (Gene Hackman) hot on the trail of drug smugglers. It features one of the best car chases ever filmed.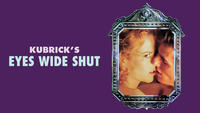 Stanley Kubrick's final film is a sex-obsessed masterpiece that follows a doctor played by Tom Cruise who goes on a bizarre odyssey after his wife (Nicole Kidman) makes a startling admission.
Fairly detailed Vanity Fair article: Link
"What I Learned After Watching Eyes Wide Shut 100 Times": Link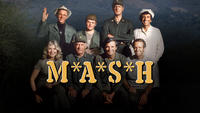 Robert Altman's original film has a bit of a different tone than the beloved television series it inspired. Irreverent and decidedly not politically correct, the film follows the three Korean War field doctors as they pull juvenile pranks to distract themselves from the horrors of warfare around them. Donald Sutherland, Elliott Gould and Tom Skerritt star.
BFI article on where to begin with Altman:
Why not also watch the insane long shot opening for THE PLAYER: Link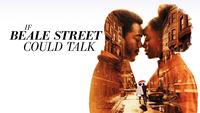 It's a young classic, yes, but a classic nonetheless. Written and directed by Barry Jenkins, and based on James Baldwin's novel, IF BEALE STREET COULD TALK is gorgeous and heartbreakingly beautiful.
How Beale Street Got Those Eye-popping Colors: Link
Working from home? You CAN have what she's having (as long as what she has isn't coronavirus).
Mental Floss "facts" article: Link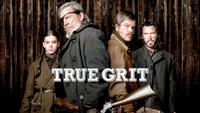 Maybe this is too recent to be considered a classic, but the Coen brothers' adaptation of the late Charles Portis' brilliant novel is so much better than the 1969 John Wayne adaptation that we're including it here anyway. In any case, it's one of the best things you can watch on the whole streaming platform. Hailee Steinfeld stars as the willful teenage girl who hires a drunken U.S. Marshal (Jeff Bridges) and an annoying Texas Ranger (Matt Damon) to track down her father's murderer (Josh Brolin).
A quick behind-the-scenes video: Link
The Coen Brothers' Art of The Minor Character visual essay: Link
Hyper-Indies
Here are a few true indie films – AND WE LOVE THAT!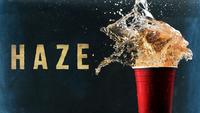 Sidewalk 2015
Directed By David Burkman
We loved this film so much that we gave it the 2015 Programmers Award. Over the years we've come across several films examining the tribal attributes of campus Greek life, but none have reached the level of bro-tastic (and even sis-tastic) insanity as Haze. The story follows Nick, a freshman, and leader of his fraternity pledge class. His peers look up to him as they endure humiliating levels of hazing, but it is revealed that his own brother is covertly trying to shut down the entire system, his loyalty is tested to the worst degree. Warning, not for those squeamish when it comes to vomit.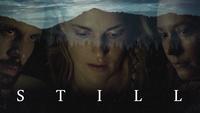 Sidewalk 2019
Directed By Takashi Doscher
Lily gets lost while hiking the Northern Georgia Appalachian Trail. She stumbles across an isolated farm owned by a mysterious married couple. Lily is taken in by the wife, against the wishes of her overprotective husband who doesn't take well to strangers on their land. As is soon revealed, moonshine isn't the only secret that the strange couple is hiding. Lily becomes dangerously entangled in the hidden truth behind the real reason that the couple protects their homestead so vehemently.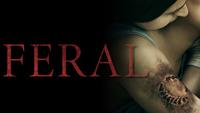 Sidewalk 2019
An estimated 60,000 people are experiencing homelessness in New York City. In this feature film, we follow Yazime, a young woman who lives in the abandoned subway tunnels below the city. Based on actual stories from formerly homeless individuals, "Feral" offers insight into a complex woman living in a difficult world. Through Yazime's eyes, we see why individuals may choose to shun shelter to live on their own terms
WHEN JEFF TRIED TO SAVE THE WORLD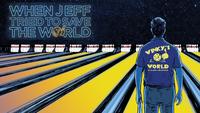 Sidewalk 2018
They're not going to close Winky's World if Jeff (Jon Heder) has anything to say about it! When word gets out about the impending sale of the beloved, aging bowling alley, Winky's World, slacker manager Jeff springs into action to save the day. Calling on the nostalgia of the good old days, when Winky's World was in its prime, Jeff manages to heroically rally everyone together to try and keep things afloat, but will his plan work or is it simply time to move on?
Quirky, Dark Comedies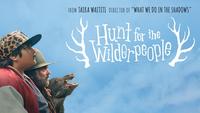 Before he won an Oscar for JOJO RABBIT and made a splash in the Marvel Cinematic Universe with THOR: RAGNAROK, Taika Waititi made his best movie in his native New Zealand. The story of an unwanted foster kid (Julian Dennison) and his gruff adopted "uncle" (Sam Neill) who go on an unintended adventure in the wilderness, this is the perfect mix of Waititi's absurd comic sensibilities with true pathos.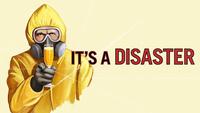 A friendly brunch goes awry when a dirty bomb is detonated in downtown Los Angeles, sealing four couples in a home to do little but bicker and await certain death. Oh, and it's a particularly hilarious comedy, filled with great performances, solid gags, and one killer ending. If the premise doesn't hit too close to home, have a little fun with some top-notch gallows humor. David Cross, Julia Stiles, and America Ferrera star.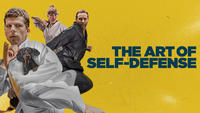 After a meek accountant (Jesse Eisenberg) is mugged and brutally beaten, he seeks lifestyle improvement by taking karate classes from a local dojo, where his sensei (Alessandro Nivola) insinuates himself into his life in amusing, disturbing ways. More like a Yorgos Lanthimos film than a broad karate comedy, The Art of Self-Defense is deadpan, shocking and violent in unexpected ways — and a delight for those seeking cinema that doesn't follow the rules.
If you've never seen CABIN IN THE WOODS this film isn't what you think it is and is very much worth your time. That's all we're saying.
Mental Floss Article: Link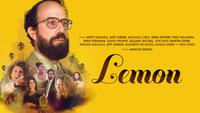 Weird as hell and a Sidewalk programmers (some of us) favorite from Sidewalk 2017. Isaac Lachmann is an unpleasantly intense failed actor whose life is on the verge of collapse. When his blind girlfriend of 10 years leaves him and a student's acting career takes off, Isaac is inspired to seek a "reset" before he hits rock bottom, and tries to start dating again–but is there really any hope for him? LEMON is anxious comedy at its finest, with an excellent ensemble cast mining laughter from absurd and uncomfortable material.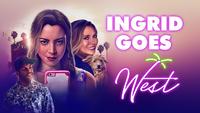 This one is weirder than you might think. It's just mean-spirited and funny enough for us to rec it. Plus Aubrey Plaza!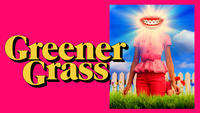 A 2019 Sidewalk Film Festival selection that starts as absurd as you've ever seen a comedy and gets crazier from there. Set in a bizarre suburb where all adults wear braces, coordinate their outfits with their spouses and drive golf carts everywhere, GREENER GRASS is a warped funhouse mirror of our very real competitive need to keep up with the Joneses.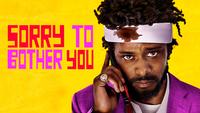 Capitalism runs amok in Boots Riley's endlessly inventive 2018 comedy, which follows a young man's trek up the corporate ladder in a warped, Terry Gilliam-esque version of Oakland. Lakeith Stanfield — one of the most magnetic and unusual young actors around — stars, with a brilliant supporting cast including Tessa Thompson, Armie Hammer, Terry Crews, and Danny Glover.
A New York Times article on Boots Riley: Link
RACHEL VS COREY
If you've ever listened to the Sidewalk SideTalks podcast you know that programmer Corey Craft and creative director Rachel Morgan argue about film a lot… so much so that they have an official fight on every episode (links below!).
Here are a couple of dueling picks from Rachel and Corey, watch, consider and let us know who you side with!
Rachel's Picks
Corey hates I, TONYA and strongly dislikes TEEN SPIRIT. Rachel <3's both!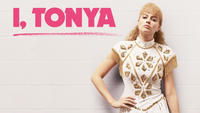 Corey takes offense to the content and Rachel thinks he's not getting it!
Listen to the podcast for the full disagreement: Link
What do you think?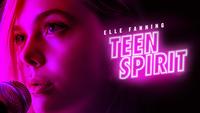 Corey wasn't impressed. Rachel thinks it's a great female-led teen coming-of-age film and doesn't understand why Corey can't have a little fun every once in a while. Burn!
Want to hear the full fight, here's the SideTalks Podcast on which that fight is featured: Link
What do you think?
Corey's Picks
Corey <3's DESTROYER and GOOD WILL HUNTING, Rachel says: No.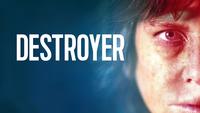 Corey thinks DESTROYER is terrific and Rachel thinks it's not nearly as good as it thinks it is and finds it tiring and ultimately silly (not in a good way), dullsville. She still <3's Nicky Kidman though.
What do you think?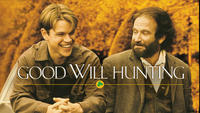 Corey says: If you wanted to watch the breakout starring vehicle for Matt Damon and Ben Affleck for the 9,000th time it's right there on Hulu — and he feels strongly that it still holds up pretty well. Rachel thinks this thing is just overly sentimental bro time but admits that the basketball court fight scene is special… but says: still that doesn't make up for having to tolerate BenMatt for what feels like a chamillion minutes.