Surprise! Announcing 6 additional features in the 24th annual Sidewalk Film Festival! Plus keep an eye out, we have a few more surprises to come. Grab those tickets NOW!
Sophia
Directed By Jon Kasbe & Crystal Moselle
Documentary
USA
89 Minutes
This stirring and visually immersive documentary brings us inside the spirited pursuits of David Hanson, a restless inventor aiming to perfect the world's most life-like A.I.
Spin Me Round
Directed By Jeff Baena
Narrative
104 Minutes
Featuring Alison Brie, Aubrey Plaza, Molly Shannon and Tim Heidecker, a woman wins an all-expenses trip to a company's gorgeous "institute" outside of Florence, and also the chance to meet the restaurant chain's wealthy and charismatic owner. She finds a different adventure than the one she imagined.
Keep the Cameras Rolling: The Pedro Zamora Way
Documentary
USA
Directed By William T. Horner & Stacey Woelfel
Shout, Life & Liberty
Runtime 98 Mins
The story of Pedro Zamora, the charming young activist who transformed the face of AIDS in America by allowing MTV's REAL WORLD to chronicle his joy, his influence, and his journey with a disease that would ultimately kill him.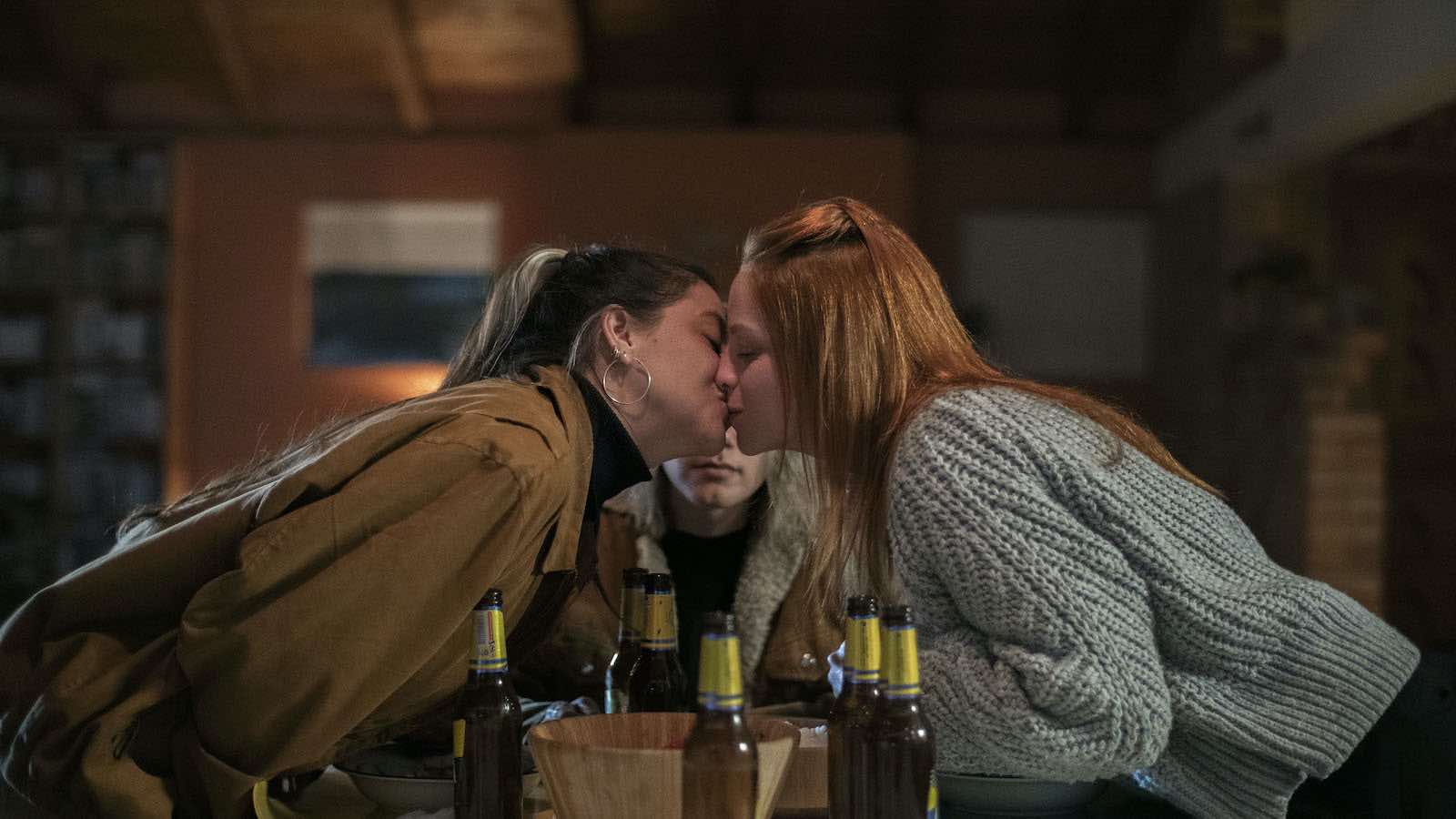 Petit Mal
Narrative
Colombia
Directed By Ruth Caudeli
Shout
Runtime 89 Mins
Three young women, Martina, Laia, and Anto, who are in a passionate, throuple see the dynamic of their relationship reshaped when one is called away for a long-term project.
A Life on the Farm
Documentary
UK
Directed By Oscar Harding
Runtime 75 Mins
When filmmaker Oscar Harding's grandfather passed away in the rural English county of Somerset, his family inherited an extraordinary video tape – a feature-length home movie from neighbour Charles Carson, which can best be described as "Monty Python meets The Texas Chainsaw Massacre".  A LIFE ON THE FARM is an exploration and celebration of Charles Carson and his movies, rescued from obscurity, which present a moving and laugh-out-loud document of a time and place in danger of being lost to history.
The Karate Kid Part III (1989)
Narrative
USA
Directed By John G. Avildsen
Family, Rated PG
Runtime 112 Mins
Arguably the most over-the-top (and fun) Karate Kid in the series, Ostracised villain John Kreese attempts to gain revenge on Daniel and Miyagi, with the help of a Vietnam War comrade, the wealthy owner of a toxic waste disposal business. Part of the Sidewalk Family line-up, kids 12 and under are free! Please note that THE KARATE KID PART III is rated PG by the MPAA.
Sidewalk's Saturday Night Roller Disco @ CITYWALK BHAM – 9pm-1am
BYO SKATES! Skate rentals will be on site, but are first-come-first-serve, and availability is limited. Free skate rentals with party pass. Waver required to participate. Cash bar on site.
VIP and Weekend Passholders get FREE admission, drinks, and skate rental.
$25 party passes available at here.
The 24th Annual Sidewalk Film Festival will be held Aug. 22-28 in downtown Birmingham's theatre district.
Purchase your passes now at sidewalkfest.com/tix.