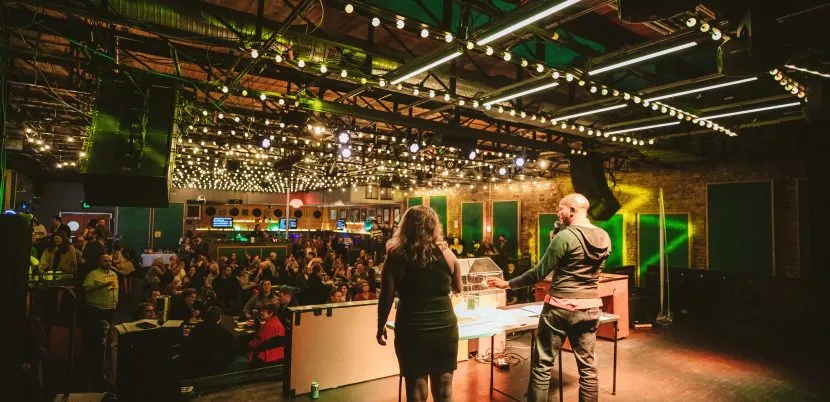 The legendary Sidewalk $10K Party returns for its fourteenth year! This high-stakes soirée offers lots of chances to win—including the $10,000 grand prize! We'll be playing BINGO, as well as offering free popcorn, Cahaba Brewing Company beer, and Grassroots wine throughout the evening. Don't miss this year's party, our biggest yet, with 300 tickets available. Enjoy more room and more prizes at our new venue, Events at Haven!
$10K Ticket – This $100 ticket includes admission for you plus one guest, and one entry for the $10,000 drawing (1 in 305 odds).
Sidewalk Superfan Ticket – This $75 ticket includes admission for you plus one guest, and one entry for the Sidewalk Superfan package (2 in 75 odds) including 2 VIP passes, 2 nights in our Official Sidewalk Hotel, and exclusive golf cart access at Sidewalk 2024.
Wine Pull Ticket – This $25 ticket includes admission for one and one entry in the wine pull. Each ticket will allow you to choose a wrapped bottle of wine to be unwrapped on stage at a preselected time. One of the bottles will be an exceptionally valuable bottle.
The Wine Pull Raffle is Sponsored by Grassroots.
BINGO Book – Increase your odds to win 10K by playing Bingo! During the event, five games will be played with the winning bingo cards added to the drawdown closer and closer to the final 10K ticket drawing. This ticket gets you a chance to play all five games of bingo.
For official rules, visit our $10k Party page.
Get your $10k Party tickets here.