To add to your quarantine viewing agenda: from tiny indies to mammoth blockbusters, check out this diverse list of films shot in Alabama (partially or in entirety).
INTERPLANETARY (2008)
Narrative
Directed By Chance Shirley
Synopsis: A motley assortment of men and women live and work together on a base on Mars for the Interplanetary Corporation. Things are pretty dull and unexciting until one day the crew find themselves under attack not only by a lethal group of strangers, but also from a vicious reptilian humanoid alien beast.
HIDE AND CREEP (2004)
Narrative
Directed By Chuck Hartsell, Chance Shirley
Synopsis: Residents of a small Southern town contend with bloodthirsty zombies, a mysterious flying saucer, and bad television reception.
STAY HUNGRY (1976)
Narrative
Director: Bob Rafelson
Amazon Video/Vudu/YouTube/Google Play/iTunes
Synopsis: 40+ years ago, Hollywood rolled into Birmingham to film the adaptation of Charles Gaines' novel Stay Hungry. Centering on the little-known world of professional bodybuilding, the movie follows Jeff Bridges, who plays a well-to-do (albeit directionless) Southern gentleman caught up in a shady business deal to buy a gym. There he befriends the bodybuilder Santos, played by newcomer Arnold Schwarzenegger, and falls for Sally Field. STAY HUNGRY is an odd comedy that showcases many Birmingham locations, including The Lyric Theatre. If you're one of the few Alabamians who hasn't seen this film, now's the time to join the ranks. 
Here's a fun article from when Sidewalk screened STAY HUNGRY at the Lyric Theatre for its 40th anniversary. 
THE GREAT & THE SMALL (2016)
Narrative
Tubi, Amazon Video/Vudu/iTunes
Synopsis: Twenty-six year old Scott is living on the streets and trying to find his way back into society while on probation for petty crimes. He attempts to navigate his relationship with his two bit criminal of a boss and an enigmatic detective, while at the same time winning back the heart of his ex-girlfriend, a working single mom. Shot in Birmingham, Bessemer and Fairfield, Alabama.
SWORD OF TRUST (2019)
Narrative
Directed By Lynn Shelton
Amazon Video/YouTube/Google Play
Synopsis: When Cynthia & Mary (Jillian Bell & Michaela Watkins) show up to collect Cynthia's inheritance from her deceased grandfather, the only item she's received is an antique sword that was believed by her grandfather to be proof that the South won the Civil War. The two attempt to unload the object to a curmudgeonly pawnshop owner (Marc Maron) & his man-child sidekick Nathaniel (Jon Bass). When Mel and Nathaniel discover there's a black market for the relic, the two pairs reluctantly join forces to sell this rarefied 'prover item' to the highest bidder. The adventure that ensues takes the four of them on a wild journey into the depths of conspiracy theory and Southern disillusionment.
ALABAMA BOUND (2017)
Documentary
Directed By Lara Embry and Carolyn Sherer
Synopsis: The courageous story of lesbian couples struggling to thrive in Alabama is poignantly portrayed in this moving documentary about the slow, but steady progress of LGBTQ rights. Directors Lara Embry and Carolyn Shere, both Alabama natives, also skillfully spotlight Representative Patricia Todd, the state's only openly gay legislator. Todd has been on the frontlines, fighting some of the state's heaviest battles facing LGBTQ Alabamians. ALABAMA BOUND is one of the all-time most riveting and heartfelt documentaries regarding queer life in the South.
TRADING PAINT (2019)
Narrative
Directed By Karzan Kader
Amazon Video/Vudu/Google Play/YouTube
Welp this one stars John Travolta, was shot in Alabama, is the Winner of the 2020 Golden Raspberry and holds a rating of 0% on Rotten Tomatoes… A stock car racing legend is drawn back to the dirt track when his son, an aspiring driver, joins a rival racing team.
THE FANATIC (2019)
Director: Fred Durst
Amazon Video/Vudu/YouTube/Google Play
Not enough Travolta + Alabama? Directed by Limp Bizkit frontman Fred Durst, THE FANATIC (Working title MOOSE) stars John Travolta as a man obsessed with meeting his favorite actor (Devon Sawa), shot in Alabama.. Yep.
EATING ALABAMA (2012)
Documentary
Directed By Andrew Grace
Synopsis: In search of a simpler life, a young couple returns home to Alabama where they set out to eat the way their grandparents did – locally and seasonally. But as they navigate the agro-industrial gastronomical complex, they soon realize that nearly everything about the food system has changed since farmers once populated their family histories. This thoughtful and funny documentary looks at community, the South, and sustainability, revealing a story about why food matters.
SELMA (2014)
Narrative
Directed By Ava DuVernay
Amazon Video/Vudu/YouTube/Google Play/iTunes
Synopsis: A chronicle of Dr. Martin Luther King, Jr.'s campaign to secure equal voting rights via an epic march from Selma to Montgomery, Alabama, in 1965.
TALLADEGA NIGHTS: THE BALLAD OF RICKY BOBBY
(2006)
Amazon Video/Vudu/YouTube/Google Play/iTunes
Synopsis: Number one NASCAR driver Ricky Bobby stays atop the heap thanks to a pact with his best friend and teammate, Cal Naughton, Jr. But when a French Formula One driver, makes his way up the ladder, Ricky Bobby's talent and devotion are put to the test.
ARKANSAS (2020)
Keep an eye out, ARKANSAS is scheduled to release May 1st.
A Hemsworth (Liam) made a film called ARKANSAS that was shot in Alabama… The cast also includes  John Malkovich, Vivica A. Fox and Vince Vaughn. IMDB synopsis reads: Kyle and Swin live by the orders of an Arkansas-based drug kingpin named Frog, whom they've never met. But when a deal goes horribly wrong, the consequences are deadly.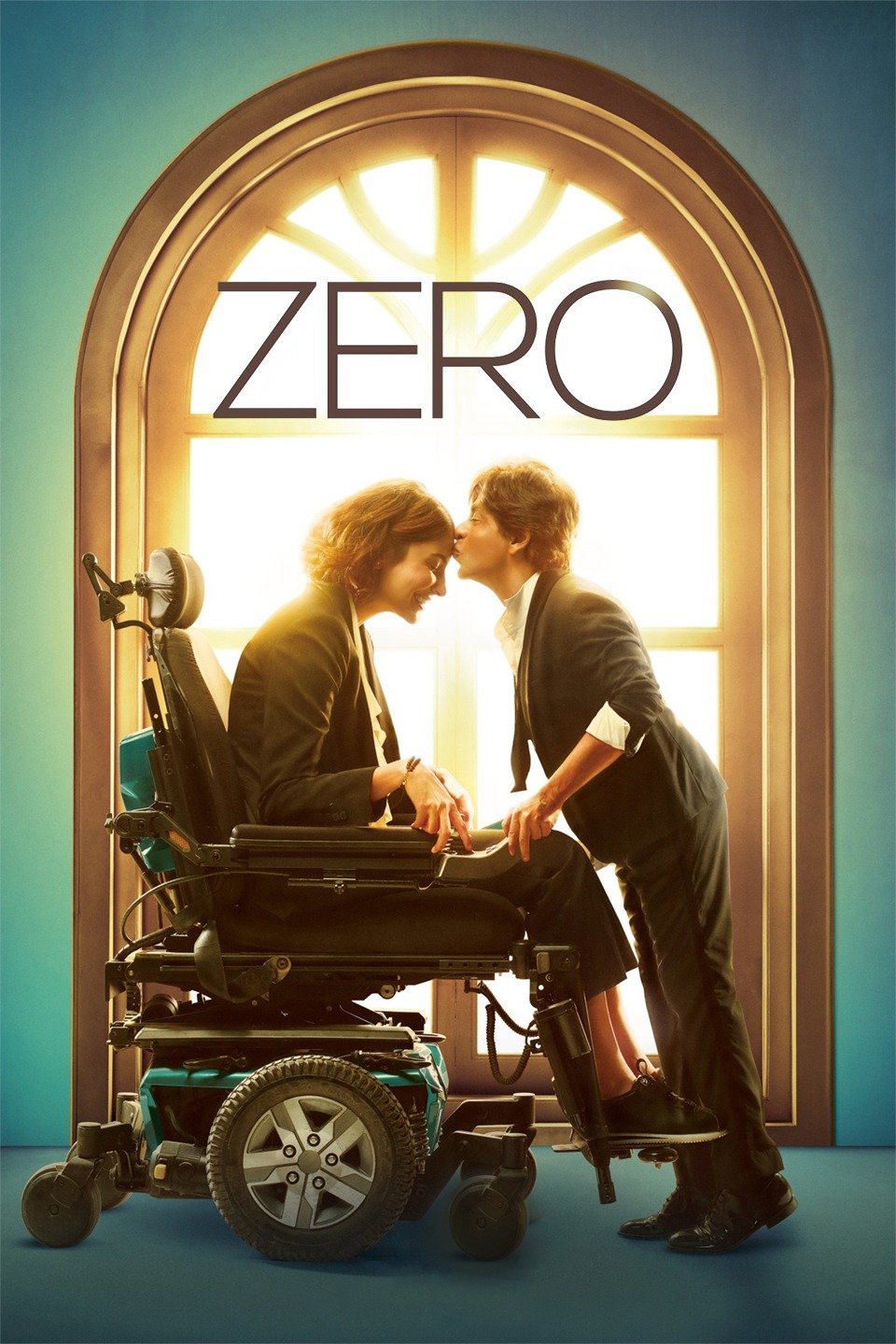 ZERO (2018)
Directed by Aanand L. Rai
Netflix, Google Play, YouTube
A 2018 Indian Hindi-language romantic comedy-drama film in which some sequences were filmed in Huntsville, Alabama! The story revolves around Bauua Singh (Shah Rukh Khan), a vertically challenged man, who is full of charm and wit, with a pinch of arrogance. Born to a wealthy family and raised in an environment of affluence, he is challenged to broaden his horizon and find purpose in life.
JUST MERCY (2019)
Narrative
Directed By Destin Daniel Cretton
Amazon Video/Vudu/YouTube/Google Play
Synopsis: World-renowned civil rights defense attorney Bryan Stevenson works to free a wrongly condemned death row prisoner.
INTO THE ASHES (2019)
Narrative
Directed By Aaron Harvey
Hulu & Amazon Video/Vudu/YouTube/Google Play
Synopsis: Shot in Bessemer, AL, Nick escapes his criminal past and 2 partners, gets a steady job, a friend at work and marries the sheriff's daughter. But his past catches up with him, when his ex partners track him down and want their share of the loot.
GET OUT (2017)
Narrative
Directed By Jordan Peele
Amazon Video/Vudu/YouTube/Google Play/iTunes
Synopsis: Shot in Fairhope, Alabama, a young African-American visits his white girlfriend's parents for the weekend, where his simmering uneasiness about their reception of him eventually reaches a boiling point.
42 (2013)
Narrative
Directed By Brian Helgeland
Amazon Video/Vudu/YouTube/Google Play
Synopsis: In 1947, Jackie Robinson becomes the first African-American to play in Major League Baseball in the modern era when he was signed by the Brooklyn Dodgers and faces considerable racism in the process.
BIG FISH (2003)
Narrative
Directed By Tim Burton
Watch For Free On Crackle
Also available on Amazon Video/Vudu/YouTube/Google Play
Synopsis: A frustrated son tries to determine the fact from fiction in his dying father's life.
Here's a "Then & Now" article regarding the locations in Spectre, Alabama
OFFICE UPRISING (2018)
Narrative
Directed By Lin Oeding
Watch for free via Crackle
Synopsis: An employee at a weapons factory discovers that an energy drink turns his co-workers into zombies.
Friday the 13th Part VII – The New Blood (1988) 
Narrative
Directed By John Carl Buechler
YouTube, Vudu, Amazon Prime Video, Google Play
Synopsis: Years after Tommy Jarvis chained him underwater at Camp Crystal Lake, the dormant Jason Voorhees is accidentally released from his prison by a telekinetic teenager. Now, only she can stop him. FRIDAY THE 13TH PART VII used Byrne's Lake (near Stockton, AL) as one of the major filming locations.
Here's an article about the film's locations via AL.com.
Close Encounters of the Third Kind (1977) 
Narrative
Directed By Steven Spielberg
Crackle, YouTube, Vudu, Amazon Prime Video, Google Play, iTunes
Synopsis: Roy Neary, an electric lineman, watches how his quiet and ordinary daily life turns upside down after a close encounter with a UFO. The film used several shooting locations throughout south Alabama, it was the first time a movie had been filmed in Bay Minette and the L & N Railroad station, "thousands of local townspeople acted as extras in the film". North Baldwin, AL is super proud of the connection, take a look at their website.
Of course, the Sidewalk Film Center + Cinema's amazing light wall is also very similar to the light wall in CLOSE ENCOUNTERS. 
THE NOBODIES (2017)
Narrative
Directed By Jay Burleson
Synopsis: The premise: Early 90's Alabama, amateur filmmaker Warren Werner hosts a local premiere of his film, Pumpkin, shot on VHS for 600 bucks. The town is outraged, accusing Warren and girlfriend, Samantha Dixon, of engaging in satanic rituals. The two commit suicide. A documentary film crew begins investigating, but never complete the film. Pumpkin and the remaining doc footage are seared together to create THE NOBODIES.
Documentaries
GIP (2016)
Documentary
Directed By Patrick Sheehan
Synopsis: There are 4 juke joints left in the United States. On May 4, 2013, the last one in Alabama was raided and shut down. But Henry "Gip" Gipson, proprietor of Gip's Place, a gravedigger by day and hard-drinking bluesman by night, had no intention of going down without a fight.
Wind and Water Balloons 
Documentary
Directed By Jamie Jean
Synopsis: Imagine finding out that your small Alabama town is the only one in the world that celebrates an annual and somewhat bizarre tradition. Follow along as filmmaker and Cordova native Jamie Jean documents his journey to uncover the origins of his hometown's annual water balloon fight. Along the way, he discovers controversial claims of discrimination and racism in the wake of the 2011 tornadoes that devastated much of the town, yet didn't dismantle the community's pride
MUSCLE SHOALS (2013)
Documentary
Directed By Greg "Freddy" Camalier
Synopsis: Filmmaker Greg Camalier pays tribute to an Alabama city that holds a prominent place in music history. Artists who recorded at FAME Studios in Muscle Shoals, Ala., include Percy Sledge, Aretha Franklin and Lynyrd Skynyrd.
GIDEON'S ARMY (2013)
Documentary
Directed By Dawn Porter
TubiI, Amazon Video/Vudu/You Tube/Google Play/iTunes
Synopsis: Follows three young, committed Public Defenders who are dedicated to working for the people society would rather forget. Long hours, low pay and staggering caseloads are so common that even the most committed often give up.
4 LITTLE GIRLS (1997)
Documentary
Directed By Spike Lee
Also available on Amazon Video/Vudu/You Tube/Google Play/iTunes
Synopsis: A documentary of the notorious racial terrorist bombing of an African American church during the Civil Rights Movement.
CRISIS: BEHIND A PRESIDENTIAL COMMITMEN
T 
Documentary
YouTube, Vudu, Amazon Prime Video
Synopsis: Governor George Wallace will not let two black students into an Alabama school, against the wishes of President Kennedy. Loud shouts come from both sides of the issue as JFK stands by his decisions.
DEEPSOUTH (2012)
Documentary
Amazon Prime (included with Prime)
Directed By Lisa Biagiotti
Synopsis: Beneath layers of history, poverty and now soaring HIV infections, four Americans redefine traditional Southern values to create their own solutions to survive. DEEPSOUTH is a documentary about the new American South, and the people who inhabit its most quiet corners. The documentary features Alabama hero Kathie Hiers, CEO of AIDS Alabama.
The Virginia Newcomb Section
THE DEATH OF DICK LONG (2019)
Narrative
Directed By Daniel Scheinert
Amazon Video/Vudu/YouTube/Google Play
Synopsis: Dick died last night, and Zeke and Earl don't want anybody finding out how. That's too bad though, cause news travels fast in small-town Alabama.
THE ATONING (2017)
Narrative
Directed By Michael Williams
Synopsis: While they are haunted by ghostly apparitions, two parents try to protect their young son from a dark secret that could destroy their family.
UNION (2018)
Narrative
Directed By Whitney Hamilton
Watch via iTunes, Vudu, Redbox, Direct TV, Google Play, Verizon, Flixfilng, YouTube
Synopsis: A woman disguises herself as her dead brother, Henry, in order to survive in the Confederate ranks during the Civil War. With the help of Indians hiding in the mountains 'Henry' is reunited with the widow, Virginia, who saved his life at the battle of Antietam and marries her to rescue Virginia from an unfortunate arranged betrothal. They keep each others secrets and forge an unusual family. It is the alchemy of gratitude.
THREE FINGERS (2015)

Short Film 
Narrative
Directed By Paul D. Hart
Synopsis: An intimate, censorial depiction of trauma through the eyes of Jesstine, a mother, wife and Marine veteran. Reaching great depths of despondency, her life and family unravel until the moment she has nothing left but one crucial choice.
FATED TO REPEAT (2018)
Short Film 
Narrative
Directed By Logan J. Freeman
Synopsis: A singer searches for a guest at her first show fronting for her dead lover's band.