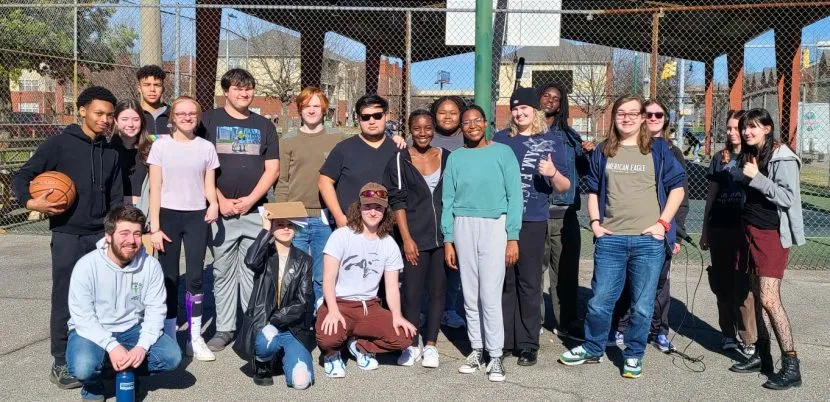 The Sidewalk Youth Board is a group of high school students from across the Birmingham area who share a love for movies. The Youth Board writes, produces, directs, edits, and eventually screens their own short film, which will also appear in the Sidewalk Film Festival lineup. Youth Board members also get to help our programming team choose films submitted by other teen filmmakers for consideration at the festival. Questions about Youth Board can be emailed to jessica@sidewalkfest.com.
Youth Board Members:
Learn about filmmaking from local professionals- scriptwriting, shooting, editing, and everything in between
Produce a short film as a team that will premiere at the Sidewalk Film Festival
Learn about film analysis and festival programming
Get an inside look at how film festivals like Sidewalk operate throughout the year
Serve as the screening committee and programmers for the Sidewalk Film Festival Teen Filmmaking Category
Meetings will take place on Saturdays (either virtually via Zoom or at the Sidewalk Film Center + Cinema, depending the topic). 100% of Youth Board membership dues ($30 per member, due at the first meeting) go towards the production budget of the film the Youth Board will create. We're happy to offer some waivers in cases of financial hardship. Please email Jessica once you have applied in order to request a waiver.
The application period is open May 15 – June 30 2023. Students can apply here.
If you are a current Youth Board Member, please pay dues below: