Five Black Lens Features That Celebrate Storytellers
By T. Marie King
Black Lens programming has proven to be an extraordinary platform for storytellers, enabling them to not only showcase their diverse experiences but also unleash the full power of their imaginations. As Sidewalk Film Festival + Cinema progresses, our commitment to empowering Black voices becomes even more resolute.
And as we commemorate the 25th annual Sidewalk Film Festival, I am thrilled to tell you about four outstanding documentary features that you absolutely cannot miss. Additionally, we have a throwback classic that holds a special place in our hearts, celebrating its 30th anniversary. Together, these films (and the many more in our lineup) promise an unforgettable cinematic experience for all attendees.
The Contradictions of Fair Hope
Saturday, Aug. 26, 3 p.m.
Birmingham Museum of Art
2000 Rev. Abraham Woods Blvd.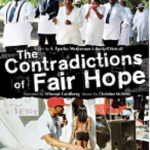 Uncover a lesser-known chapter of American history as this documentary delves into the era when newly emancipated slaves established "benevolent societies" to combat hunger, illness and the fear of impoverished burials. With a focus on The Fair Hope Benevolent Society in Uniontown, Alabama, the film provides a thought-provoking exploration of the Society's complex juxtaposition with the annual "foot wash" celebration.
Kenyatta: Do Not Wait Your Turn
Saturday, Aug. 26, 5:30 p.m.
BJCC Forum Theatre
1001 19th St. N.
Executive produced by Al Roker, this inspiring documentary chronicles the remarkable journey of Malcolm Kenyatta, a "poor, gay Black man from North Philly," as he embarks on his historic run for the United States Senate.
Sunday, Aug. 27, 6 p.m.
BJCC Forum Theatre
1001 19th St. N.
Delve into the heart of the Black American church through the eyes of the community itself. This documentary explores the significance and impact of the Black church, featuring insightful interviews that provide a compelling narrative of its role in the lives of Black Americans.
Sunday, Aug. 27, 8 p.m.
BJCC Forum Theatre
1001 19th St. N.
Witness the transformative journey of fashion revolutionary and model turned agent and activist, Bethann Hardison. As a pioneer who understood the beauty of Black Long before the fashion industry caught up. Hardison's story encompasses her experiences walking the runway
alongside icons like Iman, discovering supermodels like Tyson Beckford, and mentoring legends like Naomi Campbell. The film also reflects on the challenges she faced as a trailblazer.
Saturday, Aug. 26, 12:30 p.m.
Dorothy Jemison Day Theater
800 19th St. N.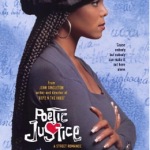 Join the journey of Justice, a grieving hairdresser, as she embarks on a road trip from South Central Los Angeles to Oakland, accompanied by her friend and an obnoxious postal worker. This heartfelt drama unravels the emotional and transformative experiences of the characters throughout their adventurous expedition.
These five features promise to captivate, educate and entertain. As we celebrate our rich storytelling tradition and commemorate Sidewalk Film Festival's 25-year milestone, let's embrace the power of cinema to unite and empower diverse perspectives. Don't miss out on these cinematic gems. Check out the full lineup of the 25th Sidewalk Film Festival, and get your tickets and passes to make sure you get to see everything you're excited about!