Mommie Dearest (1981)
Frank Perry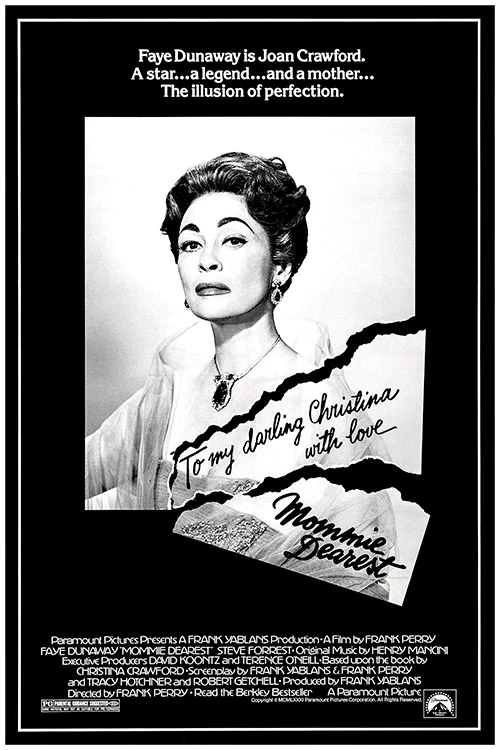 genres:
|
Celebrate Mother's Day season at Sidewalk with a special micro Mom's Month line-up featuring multiple screenings of MOMMIE DEAREST (1981), GREY GARDENS, THE WIZARD OF OZ (1939) and THE WIZ (1978). Everyone but Christina is invited! MOMMIE DEAREST synopsis: A portrait of the abusive and traumatic adoptive upbringing of Christina Crawford at the hands of her mother, screen queen Joan Crawford.
Part of our Mother's Day Series
Our Mother's Day screenings, on May 14th, will feature drink specials, a micro flower arrangement station (while supplies last), a special Mom vibe music video playlist in the lobby, plus tea and tea-time-sandwich boxes will be available for purchase and, as always, Sidewalk surprises.
A Sidewalk Early Bird Special – $5 Tickets & Free Coffee! The film will have on-screen captions (when provided by distributors) & reduced capacity. While these screenings cater to seniors you do not have to be a senior to attend:
May 18th at 4:30pm
Credits
Director(s):
Frank Perry