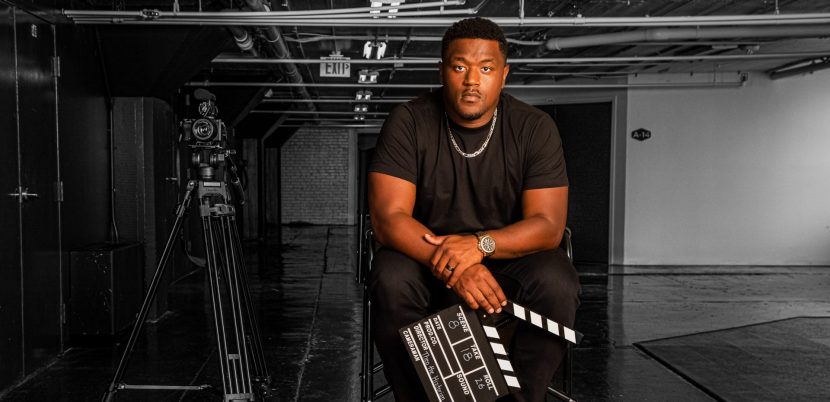 Sidewalk Film Center + Cinema is excited to announce the winner of the inaugural David Brower Grant for Alabama Filmmakers, Theo M. Moore II. 
Moore is the founder of Hiztorical Vision Productions (HVP), a 501(c)(3) nonprofit organization in Opelika, AL. Through his work, Moore aims "to share uplifting information about African American history that is not always easily accessible or taught to the general public." He says, "The films and projects we usually see of African Americans are from the victimization standpoint rather than a focus on the success stories of those who were civically engaged or made contributions to this country." Moore has three documentary shorts under his belt, Crown the County of Lowndes (2018), Hobson City: From Peril to Promise (2019), and Afrikan By Way of American (2021). Hobson City: From Peril to Promise was screened at the 2020 Sidewalk Film Festival.
Moore was selected by a committee of local filmmakers including the grant's namesake, David Brower. Brower says, "Having this grant in my name is a greater honor than any awards I've garnered for my actual work.  I've been proud to learn that I helped so many on their paths while just doing what comes naturally to me.  I hope this grant bolsters the spirit of mentorship each year above and beyond what I can continue to do personally."  
The David Brower Grant for Alabama Filmmakers, given in the spirit of mentoring and collaboration, in the amount of $1,500, is open to Alabama artists of all ages, ethnicities, genders and experience levels, to aid in a filmmaking endeavor, in any genre, at any stage of production. The next round of applications will open Summer 2023.
Congratulations to Theo!