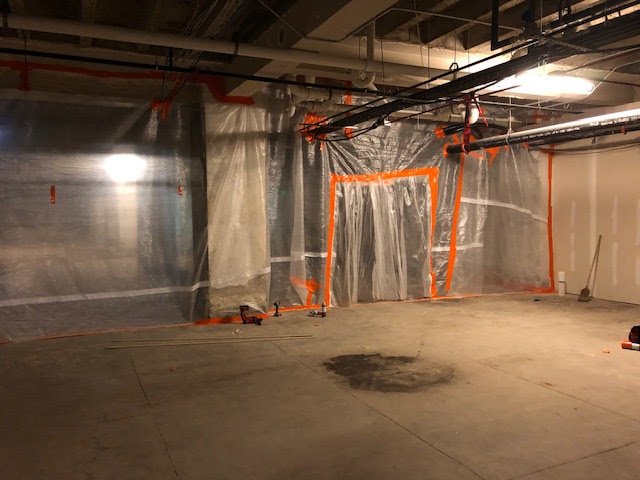 We've been working so hard, for so long now, it's hard to believe that this day has finally arrived – principal construction has begun on the Sidewalk Film Center + Cinema and we are BEYOND excited!
This week our partners at Stewart/Perry will be installing the ventilation partitions and beginning the saw work on the existing foundation.
Check out the gallery below for a few glimpses of the action, and be sure to follow us on Facebook and Instagram for regular photo/video updates on the construction process.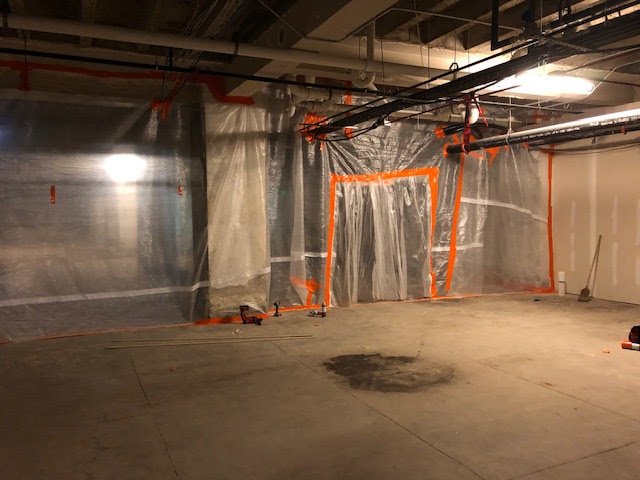 If you've already contributed to the Make Movie Magic campaign to fund the Sidewalk Film Center + Cinema – THANK YOU!
If you have not yet made a contribution, it is not too late!
We've raised $3,994,000 towards our $4.9 million campaign goal and we could use your help to finish strong. Our campaign offers a wide range of giving levels (each with their own unique donor benefits) which you can learn more about at our campaign website.
One of the most popular opportunities this holiday season is the "Take a Seat" campaign – a perfect gift for a loved one who loves movies, or Sidewalk specifically, or who simply has everything!
Seats can be sponsored for only $1,000, with several affordable payment options available. 
And there are several cool benefits:
Your seat will be identified with an engraved plaque
Your gift will be acknowledged on the Make Movie Magic Campaign Website and the Sidewalk Film Center + Cinema official website
Your gift is tax deductible!
You can "Take a Seat" online in a few easy steps or you can contact us by emailing chloe@sidewalkfest.com or catherine@sidewalkfest.com
Please note: We will honor all seat requests on a first-come, first-served basis. Seat sponsors must still purchase tickets for film screenings, special events etc.. at the Sidewalk Film Center + Cinema. Seat name recognition does not guarantee that particular seat for future performances.